Pamela Romasanta
MSH Baby Sign Language Instructor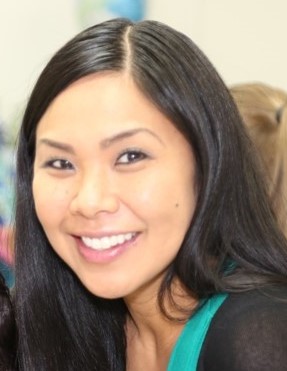 Pamela brings several years of frontline and leadership experience working in the social service sector. Pamela has enriched her professional and personal development by supporting individuals with disabilities, Autism Spectrum Disorders and the Deaf community.
Her personal interest and commitment to furthering her ASL skills led her to take evening classes taught by Deaf Instructors. This immersive experience began to shape her learning for this beautiful language and culture.
Pamela has been able to adapt her teaching methods to support various learning styles which have contributed to enhancing many community programs for adults with various abilities. She finds much fulfillment from receiving feedback that someone benefited from a workshop that her team or herself might have facilitated or learned that an individual reached their employment and/or personal goals.
Pamela noticed in many of the community programs which she worked in, there were always a small number of Deaf and non-verbal individuals who seemed unintentionally excluded from their hearing peer group and environment. Pamela would post visuals in attempt to make the surroundings more accessible, but soon realized developing other individuals ASL skills would build more of an inclusive environment. Her staff team and program participants were all excited to learn ASL and begin to adapt their communication to make the environment more inclusive for everyone.
Pamela's passion to support the Deaf community has led her to work within a Deaf social service agency (Bob Rumball Canadian Centre of Excellence for the Deaf). Through her work she continues to build on her Deaf cultural experience while further developing her ASL skills.
Pamela has two loving and energetic children (a toddler and an infant). Her eldest son was 9 months old when he first showed his interest with ASL. As a young toddler he had many frustrations because he was still learning to form his verbal communication. This sometimes delayed his family's understanding of his requests. Building his ASL skills and use of key word signing helped him strengthen his communication, build confidence and more importantly extinguish much of his frustrations. It is now more fun for him to use his ASL, he is always keen to learn more everyday signs to match his growing vocabulary. Her current infant son is beginning to reciprocate gestures and even has started to express himself with a couple ASL signs.
Having the opportunity to become a MSH Instructor is an exciting part of Pamela's journey. Pamela is enthusiastic to support others enrich their ASL communication skills and foster important development for their little ones.